Driving Luxury Since 1985
Print Advertising Inquiry
A New Ultra-Luxury Magazine Experience
The duPont REGISTRY magazine has been completely redesigned to reflect the exclusivity, artfulness, and luxurious quality of the cars featured in its pages.
The first things you will notice are a brand-new layout, new cover art, improved paper quality, and format.
QR Code Experience
Our magazine QR codes encourage readers to go from print to digital seamlessly to read more, continue their shopping experience or discover advertisers products to the fullest.
Who We Reach
With an established name and reputation, we at duPont REGISTRY are proud to connect millions of qualified buyers with the luxury brands that we represent.

As part of our growing audience, the community of affluent readers includes celebrities, collectors, and influential individuals that share the same passion for the finer things in life.

Our diverse audience stems from an array of industries and lifestyles that rely on duPont REGISTRY when purchasing the world's most high-end products.
Our magazine is in the Locker Rooms of the NFL, NBA, MLB, NHL & PGA, 350 Private Jet Centers in North America, First-class Airline Seats & & 5-STAR hotels around the globe.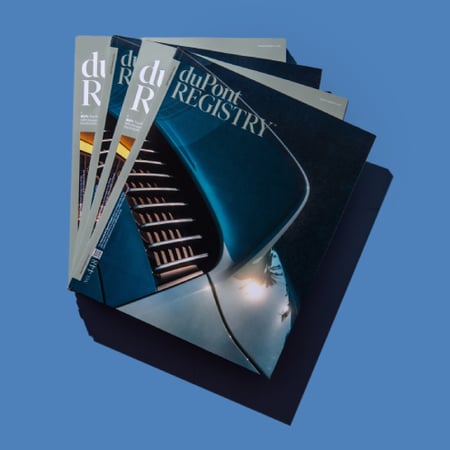 37,000
Monthly Distribution
81% Respond
To Advertising
Our Audience Is Waiting For You
After over 37 years in the publishing industry, duPont REGISTRY'S™ monthly magazines continue to be the leading publications for the high-end marketplace. The magazine distribution list includes regular subscribers in all 50 states and 54 foreign countries. Combine this reach with the multi-million monthly pageviews garnered by our online marketplace and our millions of social followers, we reach all corners of the luxury goods and exotic car consumer base.