duPont REGISTRY No. 459 - August 2023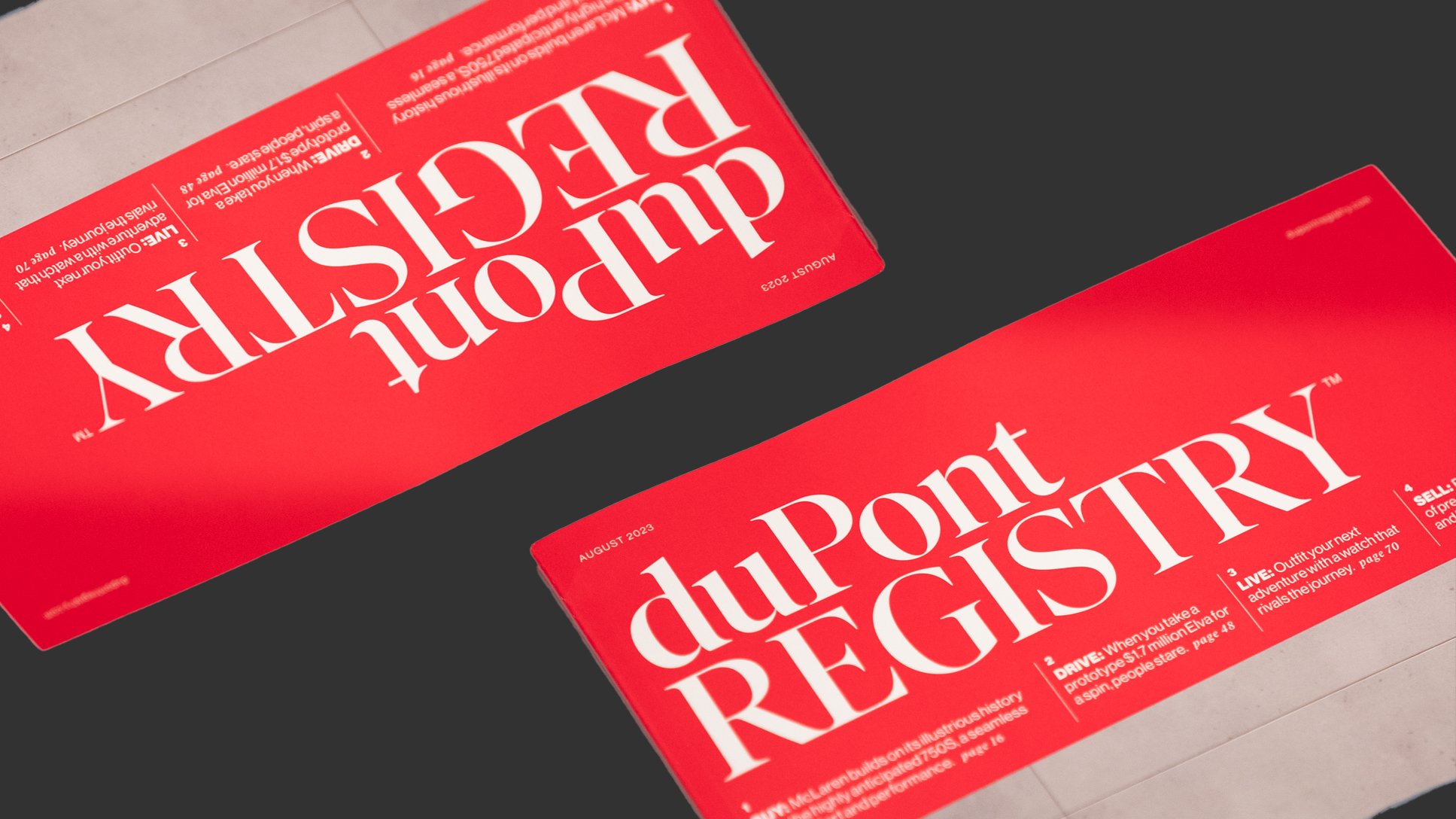 Immerse yourself in the world of supreme speed and opulence with the new August 2023 issue of duPont REGISTRY! This month, we've curated a spectacular range of breathtaking features that effortlessly bridge the gap between luxury and performance.
Our cover story spotlights the sensational new McLaren 750S. Though McLaren might not be the reigning champion in Formula 1, their road cars consistently land on the podium. The 750S, the worthy successor to the celebrated 720S, stands testament to this fact. This masterpiece commands attention with 30 more horsepower, 66 pounds less weight, wider track, larger air intakes, and a faster steering ratio than its predecessor. It's the brand's latest and reportedly last homage to the pure power of internal combustion engines.
McLaren's commitment to preserving this classic technology amidst an evolving electric-propulsion future ensures the 750S is a road warrior worthy of any Tesla. This is a supercar engineered to win drag races and hearts alike, making it a must-read feature in our issue.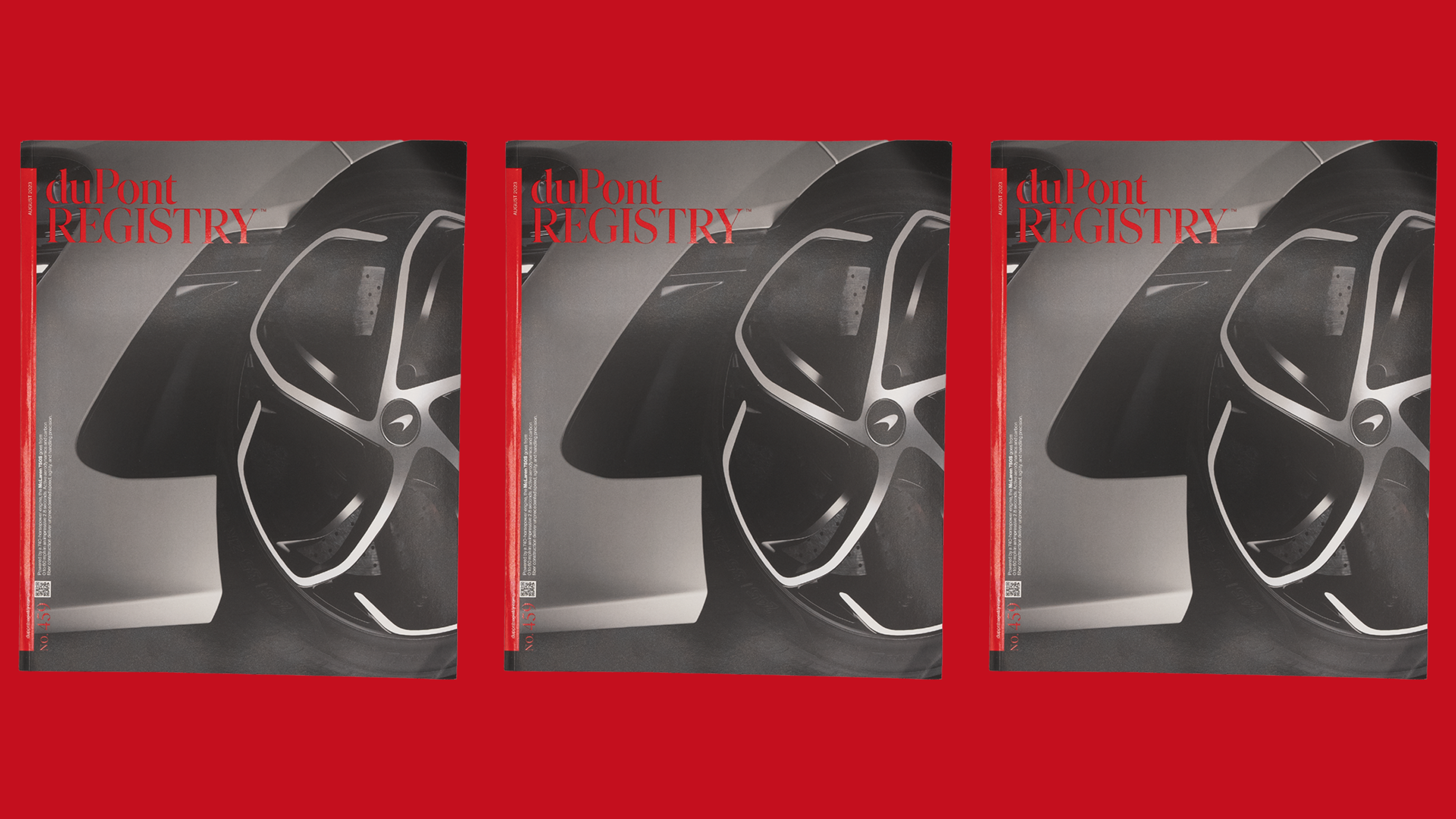 Subscriber Edition
Also in this issue, don't miss our special features on two of the most exciting supercars of the moment: the innovative Ferrari 296 GTB and the unique McLaren Elva. The 296 GTB, the first Ferrari boasting a V6 in nearly half a century, marries classic design with contemporary electrification, delivering a staggering 830 horsepower. Turn to page 30 to savor every detail of this audacious yet nostalgic machine.
At the same time, our encounter with the McLaren Elva is an experience like no other. As one of the newest members of McLaren's Ultimate Series, the Elva is as fascinating as it is rare, and as fast as it is expensive. Flip to page 48 for a captivating narrative of our initial ride in this extraordinary open-top marvel.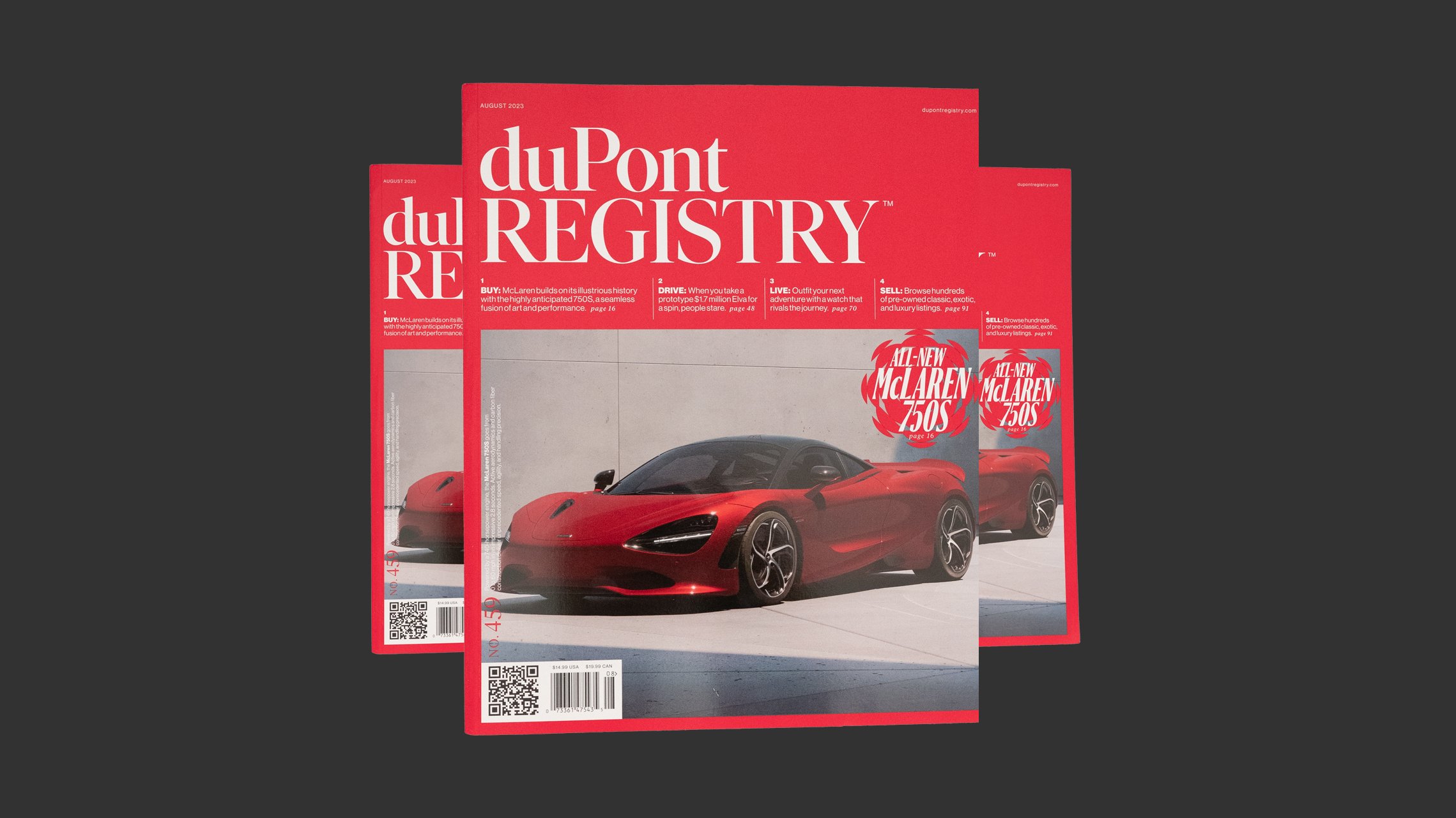 Newsstand Edition
For those seeking grandeur on a different scale, we've got you covered with our feature on the LOKI Coach. Parked on page 42, this exquisite motorcoach is the epitome of opulence. Built on the esteemed Prevost chassis, this luxurious titan brims with advancements in power management, renewable energy, and automation. It's an irrefutable proof of 'bigger is better'!
Beyond these tantalizing automotive delights, our August issue surprises with diverse features like an adventure watches review (page 70) that's close to my heart. This month's duPont REGISTRY is not just a magazine; it's a treasure trove for automotive enthusiasts.
Advertise in Our Next Issue:
Are you searching for the perfect platform to amplify your brand's visibility and reach a discerning audience of luxury enthusiasts? Look no further than duPont REGISTRY magazine, where we offer unparalleled advantages that set us apart from other advertising options. Here's why advertising with duPont REGISTRY is a smart choice for your brand:
Unmatched Reach and Influence: duPont REGISTRY boasts a readership that extends far beyond traditional boundaries. With our established reputation as a trusted source of luxury content, we attract a diverse community of high-net-worth individuals, influencers, trendsetters, and aspirational readers from around the world. Advertising with us grants your brand access to a highly engaged and affluent audience, ensuring your message reaches those who appreciate and seek out the finest things in life.

Niche Market Expertise: Unlike generic advertising platforms, duPont REGISTRY specializes in the luxury lifestyle market. Our magazine is dedicated to showcasing the crème de la crème of automotive excellence, superyachts, aviation, and other luxury segments. By aligning your brand with duPont REGISTRY, you tap into our deep understanding of this niche market, ensuring that your message reaches the right audience who share a passion for luxury and sophistication.

Unrivaled Print Quality: We believe that presentation matters. That's why duPont REGISTRY invests in higher quality materials for both the cover and pages of our magazine. From the moment readers hold our publication in their hands, they are greeted with a luxurious tactile experience that enhances their perception of your brand. The premium materials used not only look and feel better, but they also convey a sense of prestige and exclusivity, elevating the overall impact of your advertisement.

Exclusive Distribution Channels: The exclusivity of duPont REGISTRY is underscored by our selective distribution channels. Our magazine is a rare gem that cannot be found on every newsstand. Its limited availability makes it all the more coveted among discerning readers who actively seek out the finest publications. By advertising with duPont REGISTRY, you align your brand with an elite and prestigious platform that resonates with those who appreciate the art of luxury.

Tailored Advertising Packages: We understand that every brand is unique, and that's why we offer tailored advertising packages to suit your specific needs. Whether you're aiming for a full-page spread, a series of strategically placed ads, or a custom campaign, our dedicated advertising team is ready to work closely with you to create a compelling and impactful advertising strategy. We ensure that your brand's message is effectively conveyed to our esteemed readers, maximizing your return on investment.

Captivating Content and Visual Appeal: At duPont REGISTRY, we pride ourselves on curating captivating content and stunning visuals that make our magazine a true masterpiece. By advertising alongside our engaging articles and breathtaking imagery, your brand becomes part of an immersive and highly desirable reading experience. Our readers actively seek out our magazine for inspiration, entertainment, and information, allowing your brand to become an integral part of their luxury lifestyle journey.