Driving Luxury Since 1985
With decades of experience and a proven track record, duPont REGISTRY sits at the pinnacle of the luxury market. And now, the bar is being raised higher than ever before with a new magazine, website, and innovations designed to better help our clients. Join our exclusive network of luxury brand partners to connect with our affluent audience now.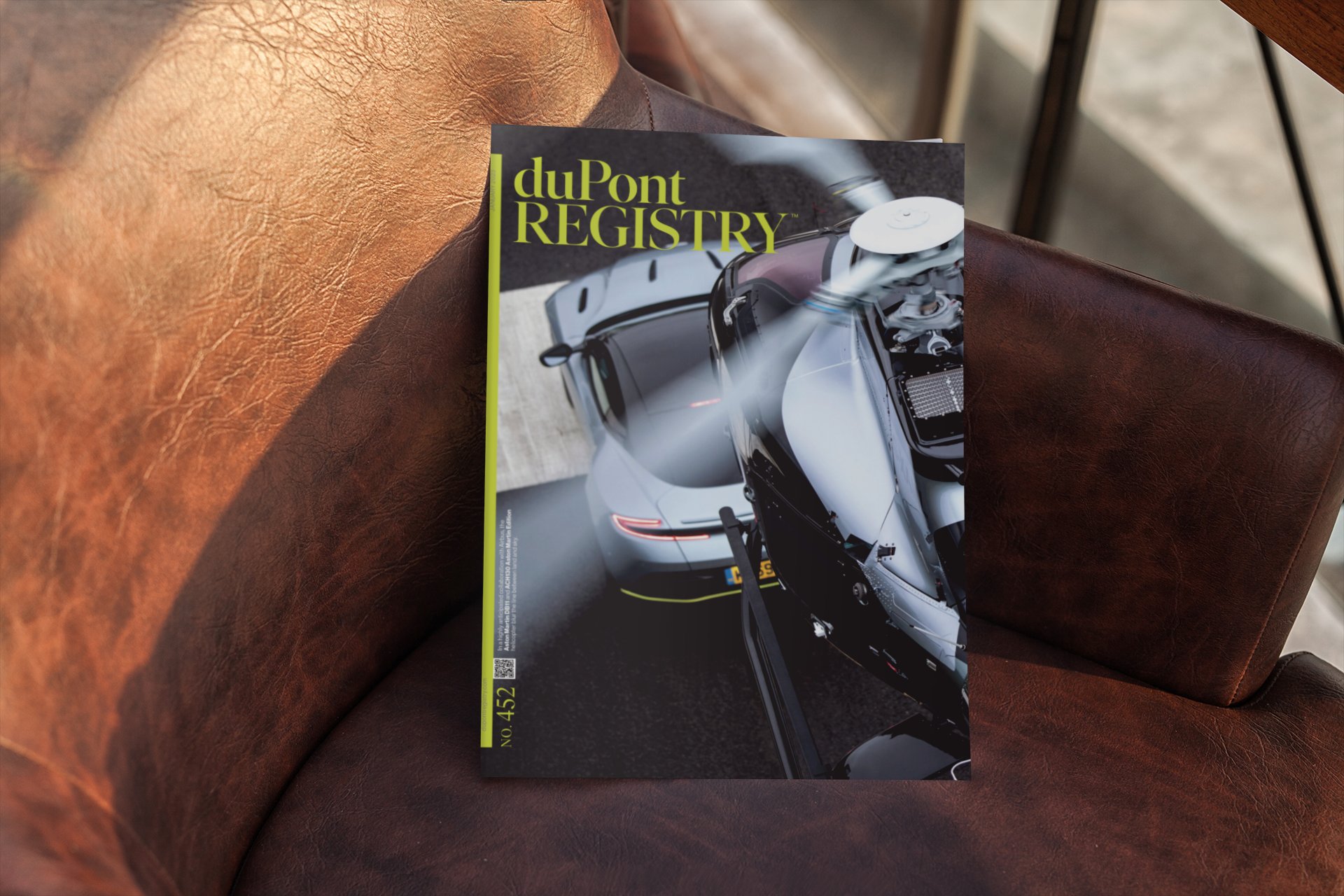 WHO WE ARE
Luxury Marketplace + Media
For over 37 years, duPont REGISTRY has been the premier luxury marketplace. Having connected millions of buyers and sellers across the globe, duPont REGISTRY has facilitated billions in transactions. Now, duPont REGISTRY has become part of the Motorsport Network and is undergoing a momentous transition. By utilizing Motorsport Network's advanced technology capabilities, duPont REGISTRY will further extend its leadership position as the most influential, innovative, and sophisticated ultra-luxury and exotic automotive marketplace
WHAT WE DO
Connect Buyers + Sellers
With millions of in-market shoppers using duPont REGISTRY's digital + print products each month, our marketplace technology and premium publishing is built to drive results for our clients Whether you are an automotive dealer or luxury brand, our digital product has a solution to connect you with your ideal customer.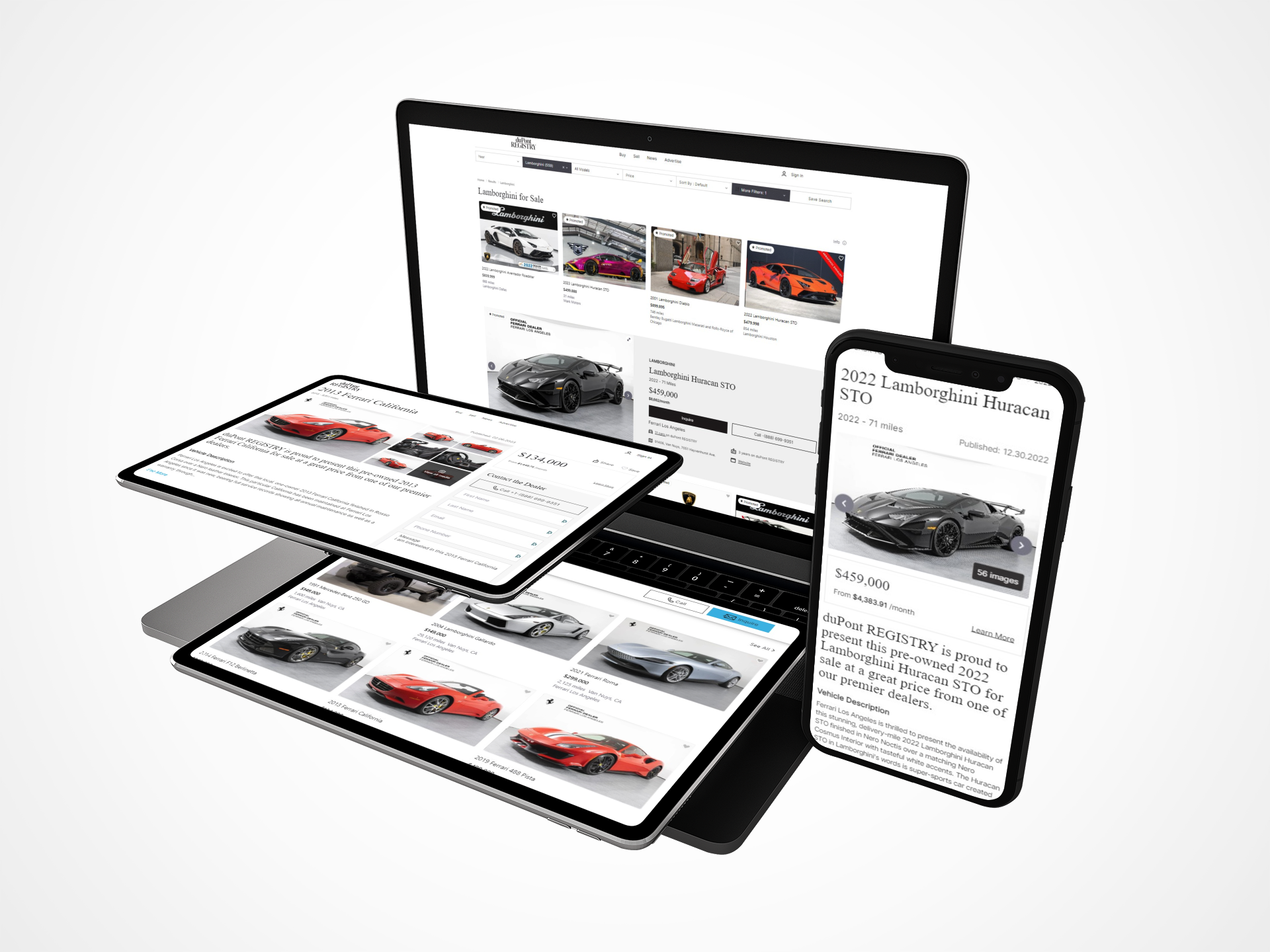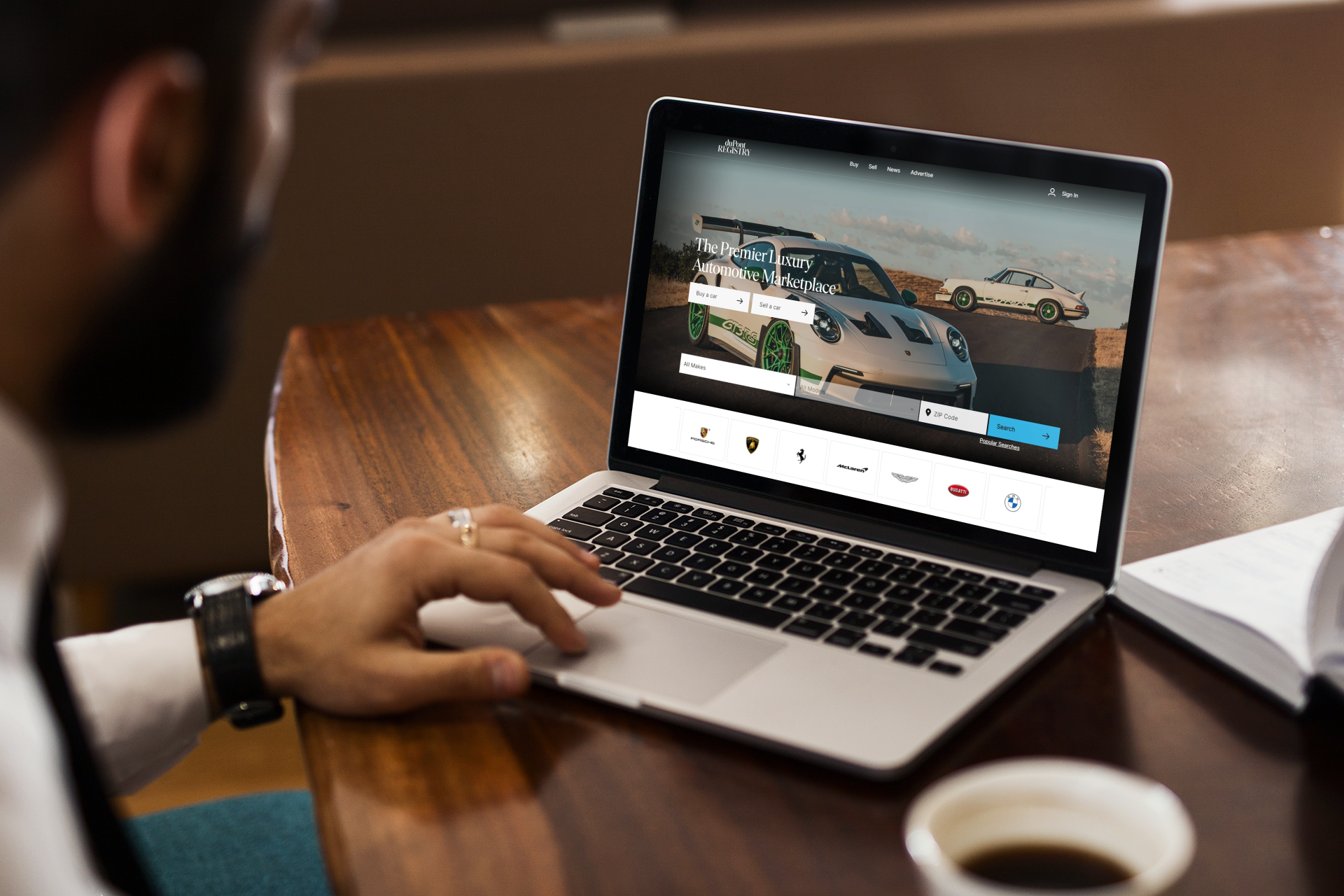 WHO WE REACH
An Affluent And In-Market Audience
With an established name and reputation, we at duPont REGISTRY are proud to connect millions of qualified buyers with the luxury brands that we represent. As part of our growing audience, the community of affluent readers includes celebrities, collectors, and influential individuals that share the same passion for the finer things in life. Our diverse audience stems from an array of industries and lifestyles that rely on duPont REGISTRY when purchasing the world's most high-end products.
Ready to activate your brand? Join our luxury network.
Frequently Asked Questions
Who can advertise with duPont REGISTRY?

duPont REGISTRY's long list of clients is catered towards the affluent customer. This includes market categories such as high-end automobiles, fine real estate, and luxury goods.
Can I advertise in your magazine?

Our magazine is in a class of its own and is held to high regard, so we understand your question. That being said, we're always open to adding new and exciting companies to the pages of our magazine. Contact as for more information.
How do I advertise?

Fill out the form below and one of our representatives will reach out to your shortly.