First Drive Review: The 2024 Chevrolet Corvette E-Ray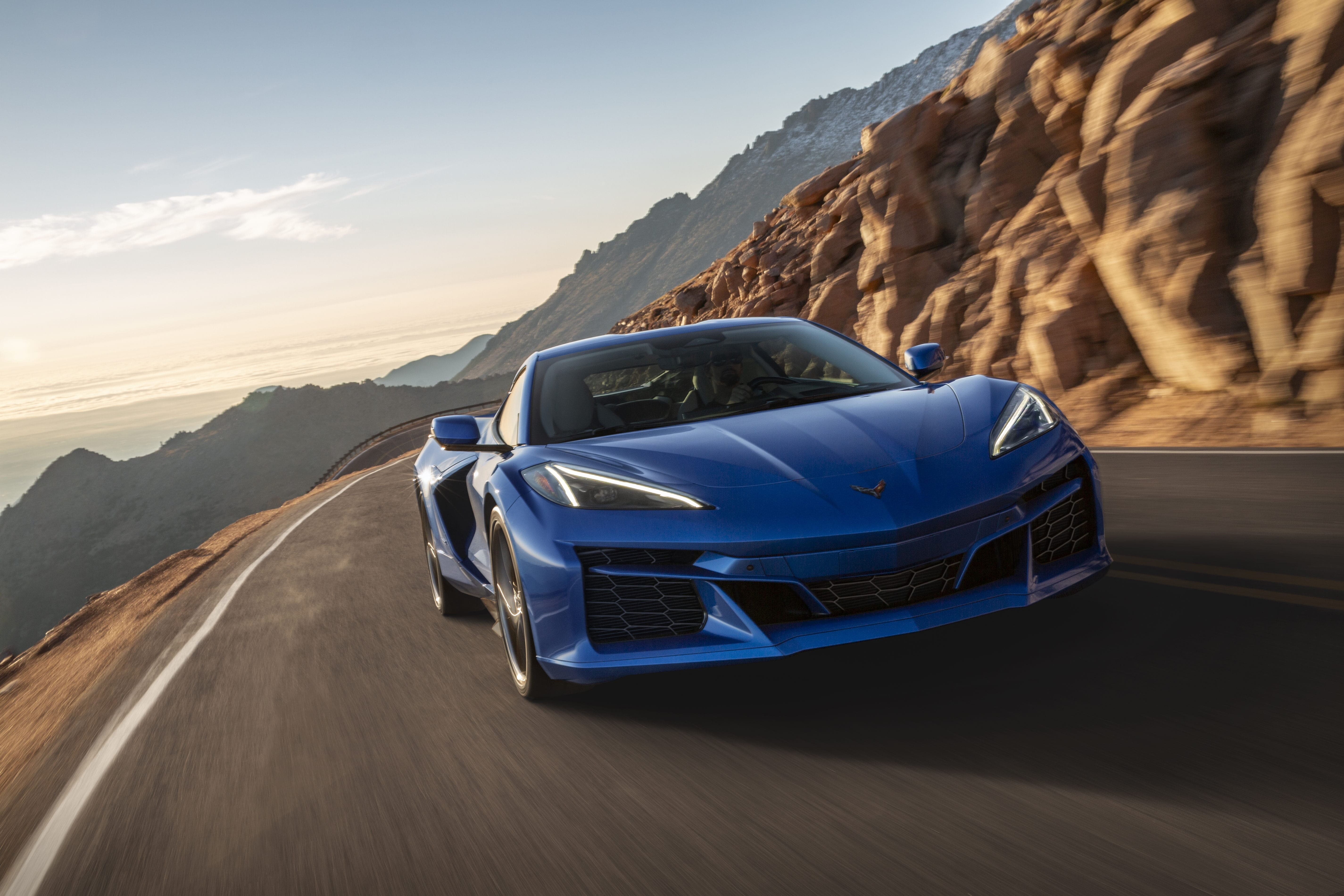 Recently, we had the opportunity to test drive the all-new 2024 Chevrolet Corvette E-Ray, the very first hybrid 'Vette.
Here are a few excerpts from our first-drive review of the new E-Ray.
"The E-Ray's electric motor is there purely for performance, not efficiency. Although it allows for all-electric cruising up to five miles with a 45 mph top speed, its primary goal is to produce power and provide greater traction. As such, the E-Ray's fuel economy ratings of 16 mpg in the city, 24 on the highway, and 19 combined match the Stingray's."

"Given its agility on tight switchbacks, you'd be surprised to learn that the Corvette E-Ray's electric components add around 200 pounds to its overall weight. My convertible tester's dry weight comes in at a hefty 3,856 lb, which, once you add in fluids, should easily surpass 4,000 lb. This Vette partially disguises its bulk thanks to its 275/30 and 345/25 section tires, which feature a new sticky Michelin Pilot Sport All-Season tire."

"The speed difference is extraordinary. With its front motor fully topped up, the E-Ray is significantly quicker than when it's focused on harnessing energy. I felt myself entering corners quicker, braking later, and searching for its limits. Like the day prior in the mountains, the electrified Vette had endless grip on offer and instant bursts of acceleration to shoot you out of bends and onto one of the track's short straightaways."

"The E-Ray sits neatly between the Stingray and Z06 as a sports car that offers supercar fighting performance on request while remaining perfectly comfortable, practical, and usable for daily life. Despite the Stingray's formidable performance for the price, its limits are firmly in the sports car realm, and while we'd all like to believe we can tame a Z06, only a handful of us genuinely can."
You can read the full review here.