Discover Lucid Motors' Journey and Future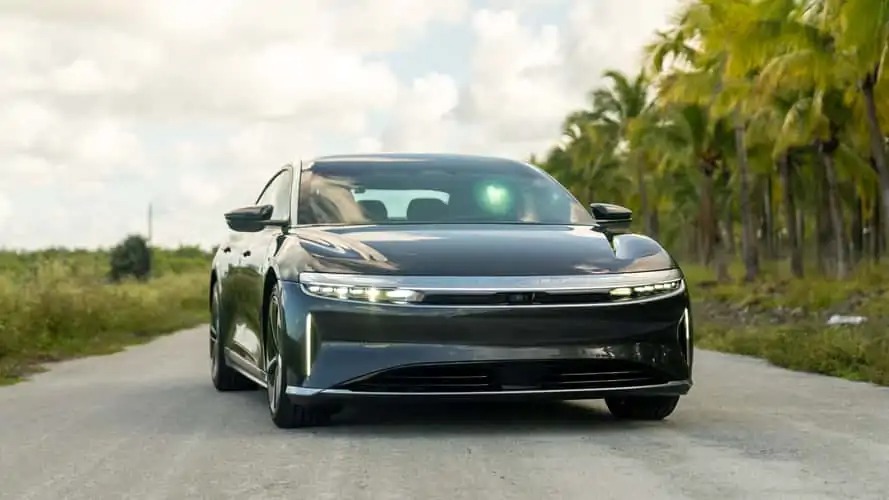 Recently, we had the opportunity to get behind the wheel of the new 2023 Lucid Air Touring. By combining a slightly smaller battery pack with a lower price tag, the Air Touring offers the greatest value within the range.


Here are a few excerpts from our review of the new all-electric sedan:
First impressions are vital, especially for a car company unveiling its first vehicle. That's why in 2020, Lucid Motors unveiled the Air with the range-topping Dream Edition. It cost $169,000, developed 1,111 horsepower, and could cover 520 miles on a single charge. Its goal was to make a splash, and that's precisely what it did, cementing the brand in the fast-growing electric vehicle segment.
While the Touring's visual changes are minor, its hardware updates are significant. It benefits from the same two-motor setup that powers the pricier Grand Touring, but the Touring draws power from a slightly smaller battery, down to 92.0 kilowatt-hours down from the GT's 112.0-kWh pack. As such, it delivers slightly less range, maxing out at 425 miles with 19-in wheels, versus the GT's 516-mi range with the same setup.
Unless you're on a track or driving the pair back to back, the Touring feels as quick in most scenarios as its pricier sibling. It rips off the line violently and accelerates aggressively even while already at speed. Its performance is just right for most people looking for a fast commuter. And like its range figures, the T is more potent than the aforementioned Benz (516 hp) and BMW (536 hp).
The T may not be the quickest Air nor offer the greatest range. However, for those looking for a comfortable commuter with all the power and range you'd ever realistically need, the Touring may not be a range-topper, but it's the one to get.


You can read the full review here.
Lucid Motors, a name now synonymous with luxury electric vehicles, was founded with a pioneering spirit and a clear vision: to re-define luxury mobility with high-performance, ultra-efficient electric vehicles. The company was established in 2007 by a team of seasoned automobile industry veterans and brilliant engineers led by CTO Peter Rawlinson. Initially named Atieva and focusing on electric vehicle (EV) technology, it rebranded to Lucid Motors in 2016, shifting focus towards creating luxury EVs that combine technology and performance with environmental responsibility.
Lucid Motors' flagship model, the Lucid Air, set a new standard in the EV market. Introduced in 2020, it boasts impressive features such as an estimated EPA range of up to 520 miles, up to 1,111 horsepower, a spacious interior that reimagines automotive luxury, and the acclaimed DreamDrive advanced driver-assistance system. The luxury sedan comes in four variants: the Lucid Air Pure, the Lucid Air Touring, the Lucid Air Grand Touring, and the ultimate expression of the model, the Lucid Air Dream Edition.
The company has further diversified its lineup with the announcement of Project Gravity, an all-electric SUV, slated for release in 2023. With this expansion, Lucid Motors exhibits its commitment to innovation and affirms its position as a significant player in the luxury EV market.
Looking forward, Lucid Motors has expressed plans to leverage its proprietary electric drivetrain technology to develop a range of energy products such as home batteries and utility-scale devices, amplifying its impact on the broader energy market.
Lucid's rise aligns with increasing market demand for EVs. According to Deloitte, the global EV market is expected to hit a compound annual growth rate (CAGR) of 29% over the next ten years, with total EV sales reaching 31.1 million by 2030. This growth is propelled by heightened environmental awareness, advancements in EV technology, and governmental policies favoring zero-emission vehicles.
The luxury segment of the EV market also shows promising growth, proving Lucid's strategic positioning. A report from Research and Markets indicates the global luxury car market is expected to grow at a CAGR of about 5% from 2021 to 2027. The surge in demand for luxury EVs is driven by the desire for premium quality vehicles that also offer sustainability and innovative technology, traits Lucid Motors embodies.
Furthermore, a study by McKinsey reveals that by 2030, up to 20% of all EVs sold will be luxury vehicles. Lucid Motors, with its commitment to deliver best-in-class luxury and performance in an environmentally conscious package, is poised to capture a substantial share of this burgeoning market.
However, competition in the EV market is fierce. Rival automakers, including Tesla with its Model S and forthcoming Roadster, along with traditional luxury automakers like Mercedes-Benz with its EQS, and Porsche with its Taycan, are offering their take on electric luxury. Yet, with the longest range of any electric vehicle to date, groundbreaking technological advancements, and an unyielding commitment to luxury, Lucid Motors has carved out a unique niche that merges performance, efficiency, and opulence in a way few competitors can match.
Lucid Motors, with its exemplary lineup and clear vision, continues to be at the forefront of the EV revolution. With the anticipated increase in demand for luxury electric vehicles, the future looks bright for this innovative automaker.