duPont REGISTRY No. 461 – October 2023​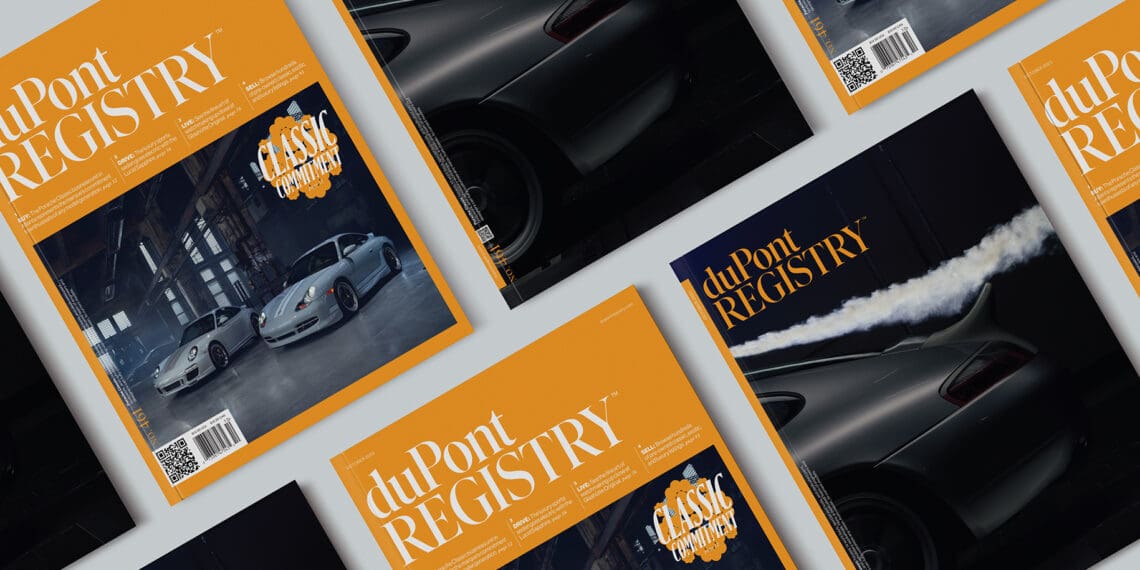 Some automakers tout they have the longest-lasting cars on the road, but few back up that claim with the facilities, service, and parts to ensure even their oldest vehicles – the classics – will stay running forever. Porsche, however, has the receipts in the form of its Porsche Classic business, and it's the only automaker to have opened a dedicated classic center in North America.
Our cover story (page 12) focuses on this special division of Porsche, in particular the Porsche Classic Center that opened in 2019 in Atlanta, Georgia on the same campus as the Porsche Experience Center and the new West Track. It's a modern building, clean with straight lines, an aesthetic contradiction to the sometimes dirty work that goes on inside.
| | |
| --- | --- |
| Subscriber Edition | Newsstand Edition |
While a significant part of the Porsche Classic Center's mission is to restore and repair original models, there is so much more happening behind the doors. The Sonderwunsch (Special Wishes) program lets the owner of any Porsche take what came from the factory as someone else's dream configuration and make it their own, sometimes decades after the fact. This is the same service that built the one-of-one Classic Club Coupe that Jerry Seinfeld recently bought for $1.3 million.
Our coverage of the Porsche Classic Center goes along nicely with our historical retrospective of Tartan interiors later in the issue (page 42). We've all seen this special pattern in the upholstery of some of our favorite cars; it's known simply as Porsche Plaid in Porsches. Tartan fabric has had a long shelf life in the automotive industry, so it was high time for some special recognition.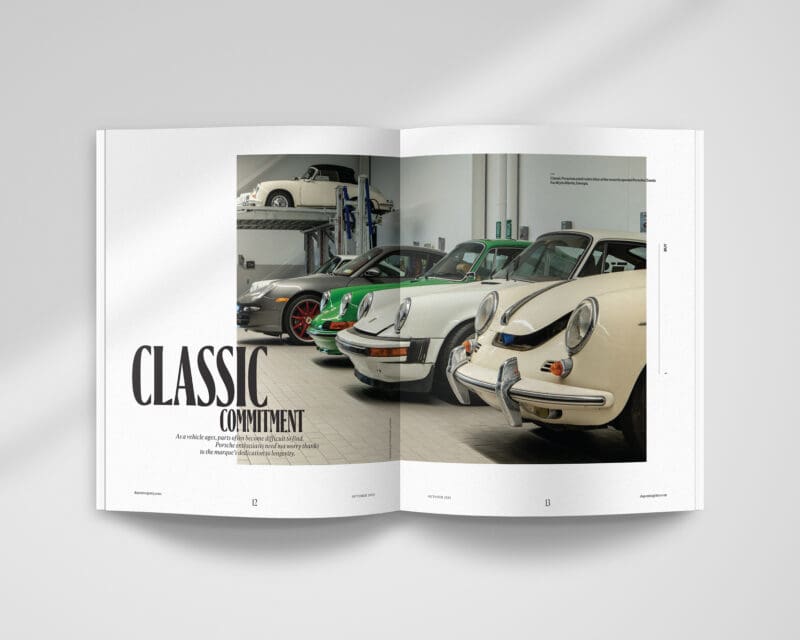 A lot of Chevys are still on the road, and I suspect the new 2023 Corvette Z06 will be terrorizing stoplights for decades to come. Our first drive report of the new Z06 (page 26) reveals what makes this street-legal track weapon so special. It might have something to do with its 670-horsepower naturally aspirated flat-plane V8 engine and how it sings, all the way up to a stratospheric 8,600-rpm redline.
Our other drive report is of a car that has nearly twice the horsepower of the Z06, but doesn't look like it. The new Lucid Air Sapphire boasts a satisfyingly ordered 1,234 horsepower, a quarter-mile time below 9 seconds, and a top speed of 205 mph. It laughs at the Tesla Model S Plaid and welcomes a fight with mid-engined supercars like the Z06 (though it may not find a race with the electrified Corvette E-Ray quite as easy).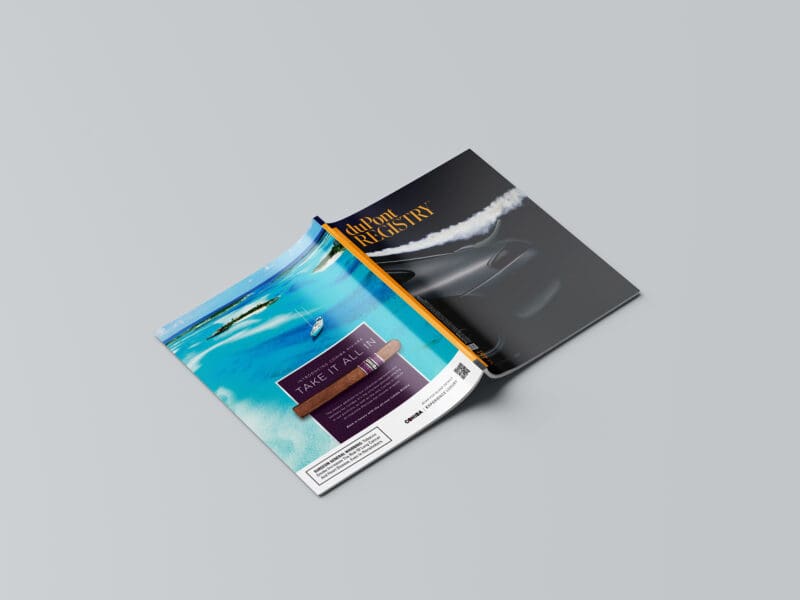 Lastly, I want to draw attention to an article in this month's issue on classic art pieces, both of the automotive and non-automotive variety. At their most Platonic, cars themselves are fine art, but there are also some amazing paintings and sculptures out there for collectors to add to their collection that don't move under their own power. Check out our current favorites on page 70.
We've also got a preview of men's fashion for the upcoming Winter season (page 66) and a peek behind the curtain at luxury watchmaker Glashütte (page 76). It's a packed issue this month, not to mention the dozens of amazing cars for sale in these pages. Maybe you'll find your next future classic to own. You can't go wrong with a Porsche.