2023 Range Rover Sport Review: Capable And Luxurious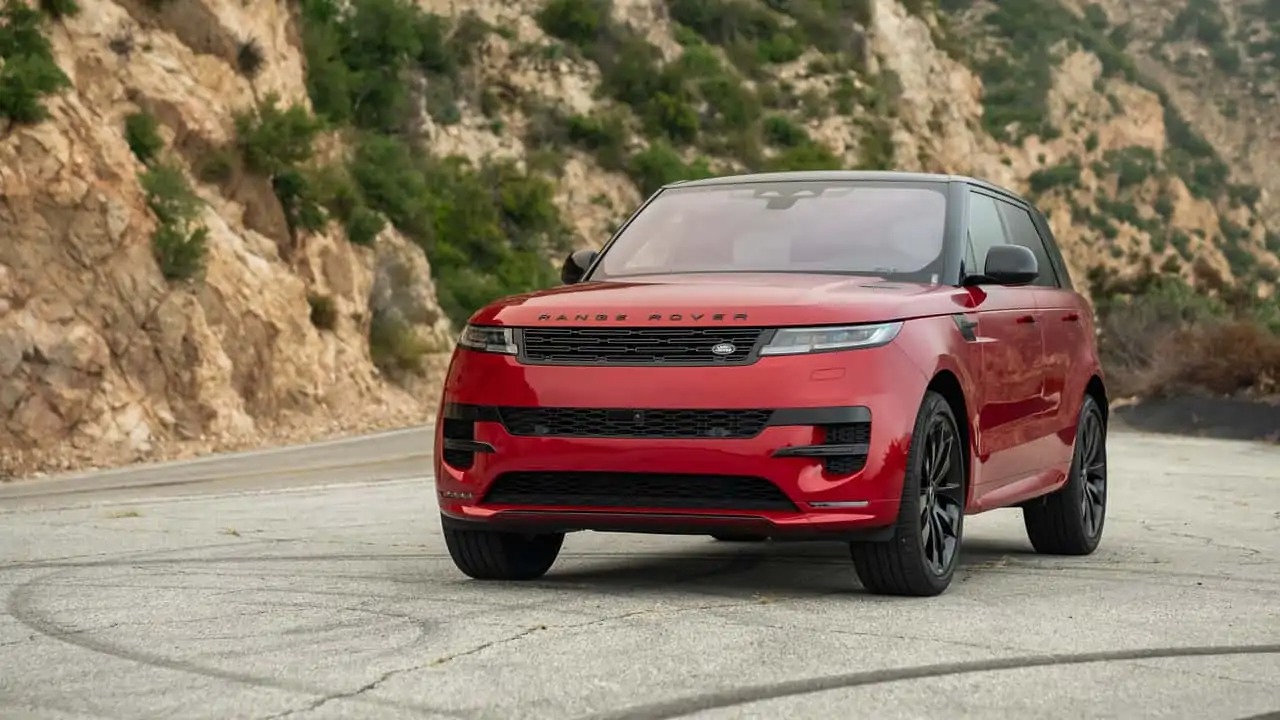 Recently, we had the opportunity to get behind the wheel of the new 2023 Range Rover Sport. The Sport may not be the sportiest six-figure SUV, but it blends comfort with impressive straight-line performance.

Here are a few excerpts from our review of the new luxury SUV:
As far as six-figure SUVs go, the Sport First Edition may have the power and look of a proper performer, but it remains very comfort-focused. It's not the SUV for a spirited drive but very appealing as a high-power city crawler.
Judging by how it looks and its name, it'd be easy to assume the Range Rover Sport to be an aggressive and athletic SUV, but it's not, and I vastly prefer it this way. Like its closest competitors, this SUV features an active air suspension system with active dampers. However, unlike its rivals, it's tuned primarily for on-road comfort rather than all-out performance. And it excels in crowded cities like Los Angeles, where the road infrastructure is nothing short of awful.
While I can judge this engine's character, the numbers don't lie. This First Edition Sport scoots to 60 mph in 4.3 seconds, a tenth of a second quicker than the outgoing SVR, and you can feel it on the road. What the N63 lacks in drama makes up for in raw speed, making this over 5,300-pound SUV feel very quick on the road. Its acceleration is so aggressive that you can feel its rear end squat considerably from a launch.
The Range Rover Sport is now more luxurious than ever. It's plush and quiet inside, which, combined with its stellar air suspension, delivers a driving experience that is supremely comfortable. While its looks didn't grow on me, I was pleasantly surprised that it didn't prioritize dynamic driving over everyday comfort. It still houses a monster engine under its hood with incredible straight-line performance. It may roll in the bends but is outrageously quick in a straight line.
You can read the full review here.
Luxury and ruggedness are not often synonymous. However, the rise of luxury sport utility vehicles (SUVs) such as the new 2023 Range Rover Sport has spectacularly blended these two opposing concepts, reshaping our perceptions of what a luxury vehicle can and should be.
The 2023 Range Rover Sport, a quintessential example of this burgeoning category, is more than a vehicle; it's a statement of class, versatility, and adventurous spirit. Equipped with advanced terrain response systems and a powerful engine, it offers incredible off-road capabilities, allowing owners to navigate challenging landscapes with ease. Yet, the vehicle doesn't compromise on luxury, boasting a plush interior decked with the finest materials, cutting-edge tech, and superior comfort features. This combination, once thought unfeasible, is now the epitome of automotive innovation.
Luxury SUVs are not merely about delivering a smooth ride on rocky terrains; they've emerged as a symbol of status and style. The high driving position, extensive space, and mighty road presence that SUVs provide have made them the vehicle of choice for many. However, the growing demand for more refinement and class led to the birth of luxury SUVs.
As the affluent crave vehicles that serve a multitude of purposes, automakers have responded by elevating the SUV to new heights of opulence. Brands known for their high-performance sports cars like Lamborghini and Ferrari, historically distant from the SUV market, have also joined this trend, extending their crafting excellence into the realm of luxury SUVs.
The Lamborghini Urus and the Ferrari Purosangue are shining examples of how these automakers have applied their sports car pedigree to the SUV format. They deliver ferocious power and agility, wrapped in an aura of sophistication and elegance. For the first time, consumers can enjoy a vehicle that embodies the thrill of a sports car and the versatility of an SUV, all under a single, luxurious marque.
But why have luxury SUVs garnered such immense popularity? The answer lies in their multifaceted appeal. Luxury SUVs offer unprecedented flexibility. They're equally at home navigating bustling city streets, cruising on highways, or tackling off-road trails. The interior roominess makes them ideal for families, while the premium features and lavish interiors appeal to those seeking comfort and luxury. Simultaneously, the powerful performance, rugged build, and advanced driving technology cater to adventure seekers and off-road enthusiasts.
Moreover, luxury SUVs have evolved to mirror the changing societal values and preferences. In a world that applauds versatility and adaptability, luxury SUVs stand as a testament to a lifestyle that doesn't compromise - a lifestyle where luxury can coexist with functionality, where urban sophistication can blend seamlessly with rugged adventurousness.
Another crucial aspect of their appeal is the sense of safety and control that these large, high-riding vehicles provide. By integrating advanced safety and driver-assistance systems, luxury automakers ensure that their SUVs deliver a driving experience that is as safe as it is luxurious.
The surge in luxury SUVs represents a significant shift in automotive trends. Combining the off-road capabilities of traditional SUVs with the plushness of luxury sedans, these vehicles meet a variety of needs, ranging from family comfort and off-road thrill to urban elegance and road dominance. And as long as consumers continue to seek vehicles that embody this all-encompassing appeal, luxury SUVs like the 2023 Range Rover Sport will continue to define the pinnacle of automotive luxury.