Why People Are Buying Luxury Brands
For some, luxury is synonymous with opulence and extravagance, but at its core, luxury represents a respite from the mundane and an appreciation for excellence. People buy luxury brands not necessarily because they want to indulge, but because they want to make a bold statement about their discerning taste and refined sensibility.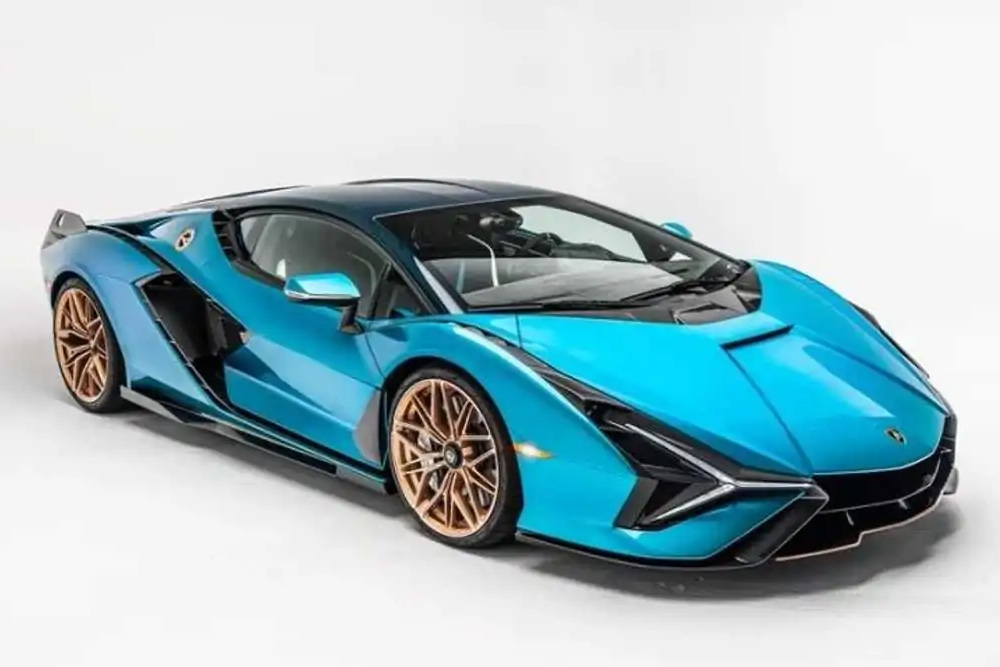 Investing in luxury brands serves as a way to reap the benefits of meticulous craftsmanship, innovation, and timeless design. Cars are no exception. At duPont REGISTRY, we specialize in helping supercar enthusiasts worldwide find, buy, and sell vehicles that turn heads and offer a driving experience unlike any other.
Luxury car brands featured on our site include Alfa Romeo, Aston Martin, Audi, Bentley, BMW, Bugatti, Cadillac, Ferrari, Ford, Lamborghini, Land Rover, McLaren, Mercedes-Benz, Maserati, Porsche, and Rolls-Royce. These brands maintain non-negotiable standards that distinguish them from their competitors. At duPont REGISTRY, we're well-versed in all luxury brands, having spent nearly 40 years in business solidifying our reputation as one of the most influential, innovative, and sophisticated ultra-luxury and exotic automotive marketplaces in the world.
The features available in today's most popular luxury cars prioritize elegance, comfort, performance, and safety. Turbo-charged engines, noise-canceling audio technology, multi-zone climate control, advanced suspension systems, and intelligent lighting systems are just a few features that luxury cars afford drivers and their passengers. Customization options also permit you to tailor your car's appearance to complement your style and personality, making driving less of an obligation and more of an act of self-expression.
Ultra-luxury vehicles are also widely available on our marketplace for those who demand the best and desire to own a vehicle that's unparalleled in every way possible. Ultra-luxury vehicles can be highly customizable—exotic woods or premium leather coating the interior, comfortable seats massaging you as you drive, temperature-controlled cupholders to keep your morning coffee hot, and cutting-edge driver assistance features that make every commute a pleasure. Another benefit of ultra-luxury cars? Most are produced in limited quantities, giving you the opportunity to own a model that is as desirable as it is exclusive.
Luxury cultivates a market all its own—and rightfully so. Buying a luxury car denotes that you value products and experiences that can only be described as extraordinary. According to a study conducted by Bain & Company, a global consulting firm that has been conducting research on the luxury goods market for over 20 years, "The global luxury market is expected to grow by 10-12% in 2023, reaching a value of over $380 billion." This statistic reaffirms that more and more people are interested in luxury brands, including exquisite cars produced by prestigious and iconic brands that are constantly pushing the boundaries of what's possible in the automotive industry.
So, what's the methodology behind luxury brands and their ongoing growth and success? Well, luxury brands elevate products to the status of true works of art. People continue to be captivated by luxury brands because they recognize that luxury products make for coveted investments that celebrate superior quality. When it comes to luxury cars, they boast the best resale prices and the lowest cost of ownership in the market—masterpieces in motion that combine exemplary automotive engineering and design with comfort, aesthetics, and high-performance features.
Luxury is going global—a testament to the enduring allure of a lifestyle that transcends borders and resonates with individuals worldwide. The global expansion of luxury is sure to influence and unite people who appreciate the finer things in life, reinforcing the idea that quality, reliability, and exclusivity are becoming more and more revered.
When every detail is carefully considered and quality remains an unwavering standard, choosing luxury means choosing to have your expectations surpassed. At duPont REGISTRY, your standards are as high are ours. We're proud to be your go-to source for buying or selling your luxury vehicle or finding the next one to add to your growing collection.
Interested in partnering with duPont REGISTRY?
Get in touch below!