Magazine
Premium Publishing
Welcome to the exciting new world of duPont REGISTRY's redefined magazine, where luxury advertising meets artistry. Our exclusive print pages showcase the most sought-after and exquisite luxury goods, whether you're in the market to buy or sell. From exotic cars to high-end real estate, we offer a unique gateway to the world of luxury advertising. Come and indulge in the opulence of duPont REGISTRY's redefined magazine.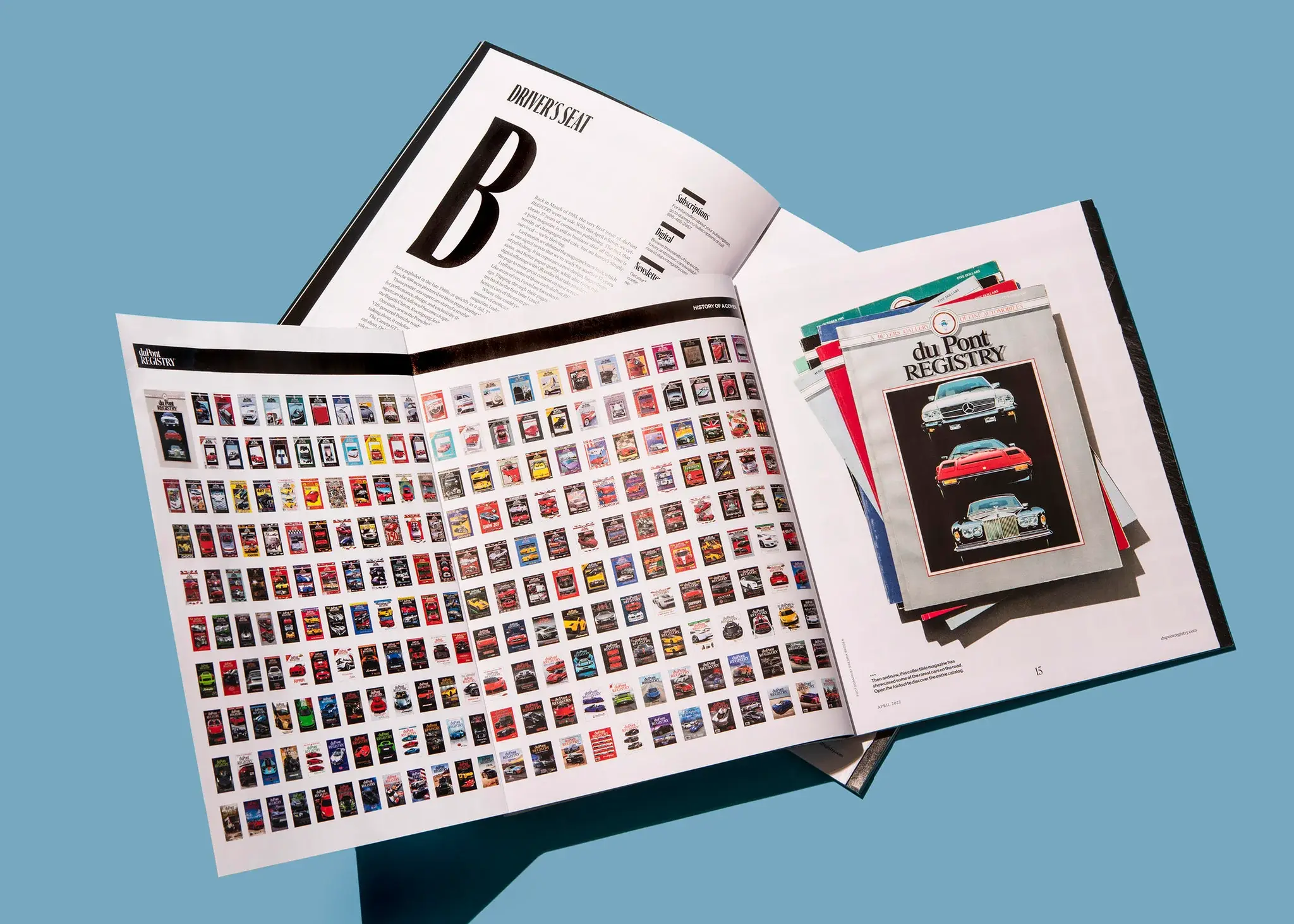 Magazine
New Design
Experience the ultimate luxury lifestyle with the NEW duPont REGISTRY magazine. Our latest edition boasts a sleek and modern design, featuring an all-new look for the cover and pages inside.Each issue features not one, but two stunning covers: one for newsstands and a bespoke design exclusively for our valued subscribers. Our subscribers receive an exclusive art-forward cover with minimal text, which doubles as a collectible piece. This evolution of our magazine is the epitome of sophistication and elegance, showcasing the most exclusive and sought-after cars, homes, yachts, and more. With stunning photography and captivating articles, our latest issue is our best yet, providing you with an unrivaled reading experience. Get your copy now and immerse yourself in the world of duPont REGISTRY.
Magazine
The latest edition of the duPont REGISTRY magazine boasts a brand-new layout that is sure to delight car enthusiasts everywhere. With four unique sections - Buy, Drive, Live, and Sell - readers can follow the entire exotic car ownership journey from start to finish. Whether you're in the market for a new ride, want to learn more about the latest driving trends, or simply enjoy immersing yourself in the luxury lifestyle, this magazine has it all. And with original editorial content, you can be sure that each page is packed with interesting insights and expert analysis. So why wait? Grab your copy today and experience the thrill of the open road like never before!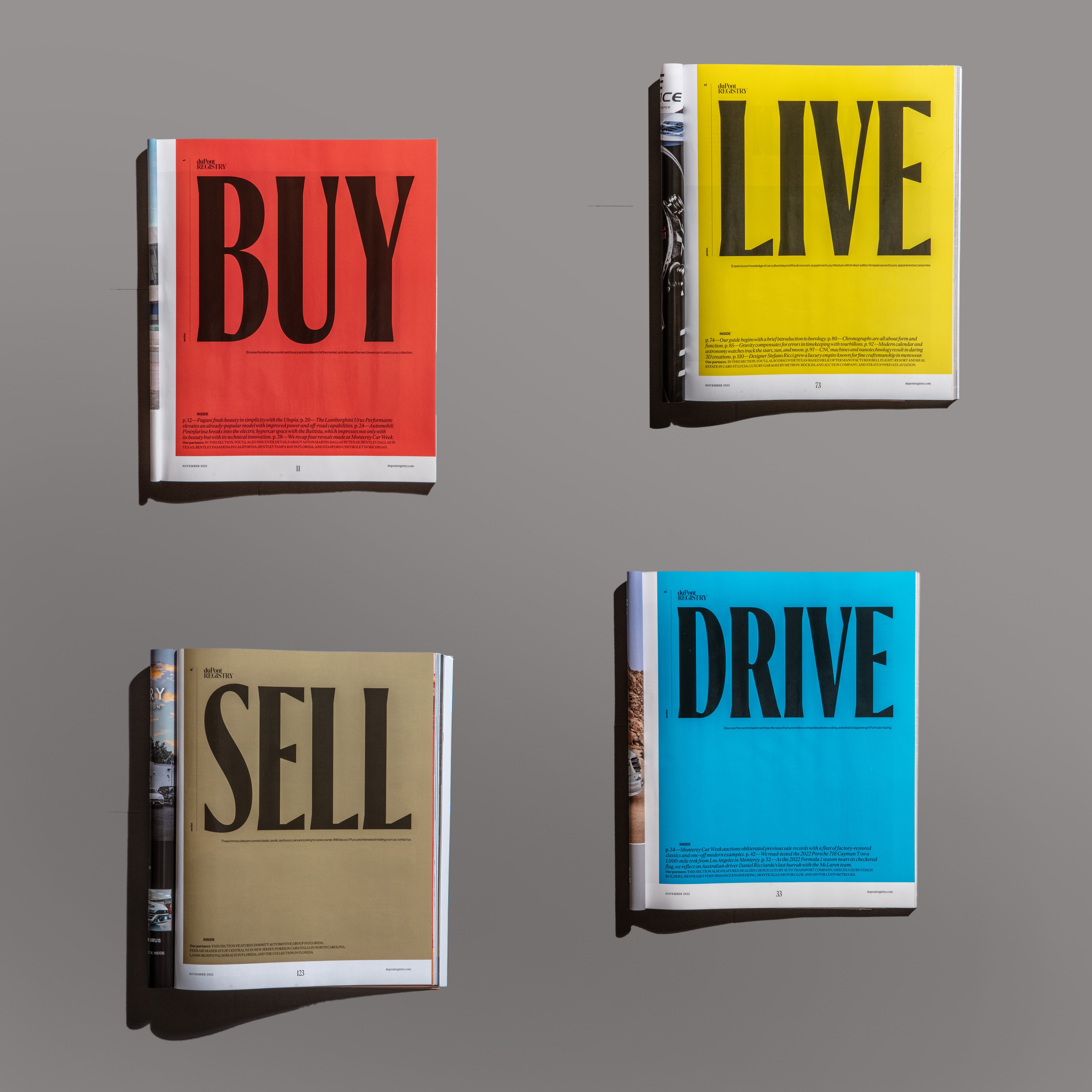 duPont REGISTRY has been the leader in luxury since 1985.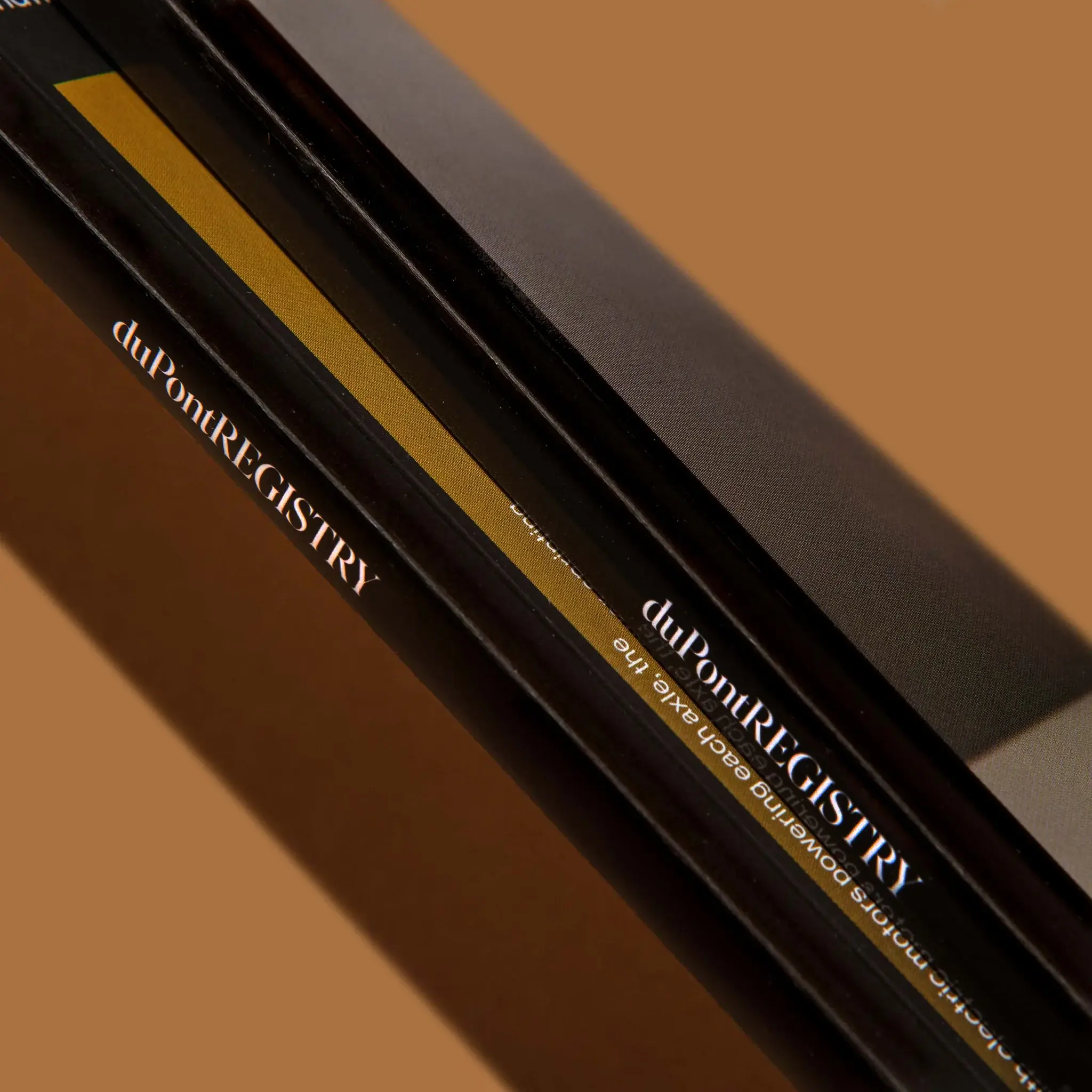 Magazine
Premium Materials
The NEW duPont REGISTRY magazine has undergone a major upgrade! We've invested in higher quality materials for both the cover and pages, making sure that our readers have an even more luxurious and immersive reading experience. The premium materials used not only look and feel better, but they also enhance the overall durability and longevity of the magazine. We're excited to bring you a more substantial and satisfying reading experience than ever before.
Magazine
With its unparalleled exclusivity, the NEW duPont REGISTRY magazine is a rare gem that is only available through selective distribution channels. Its limited availability makes it a coveted item among discerning readers who appreciate the finer things in life. If you're looking to get your hands on the latest issue, the easiest way to do so is by visiting our online shop. Here, you'll be able to purchase new issues and experience the luxurious content and stunning visuals that make duPont REGISTRY magazine a true masterpiece. So why wait? Start your collection today and indulge in the ultimate reading experience.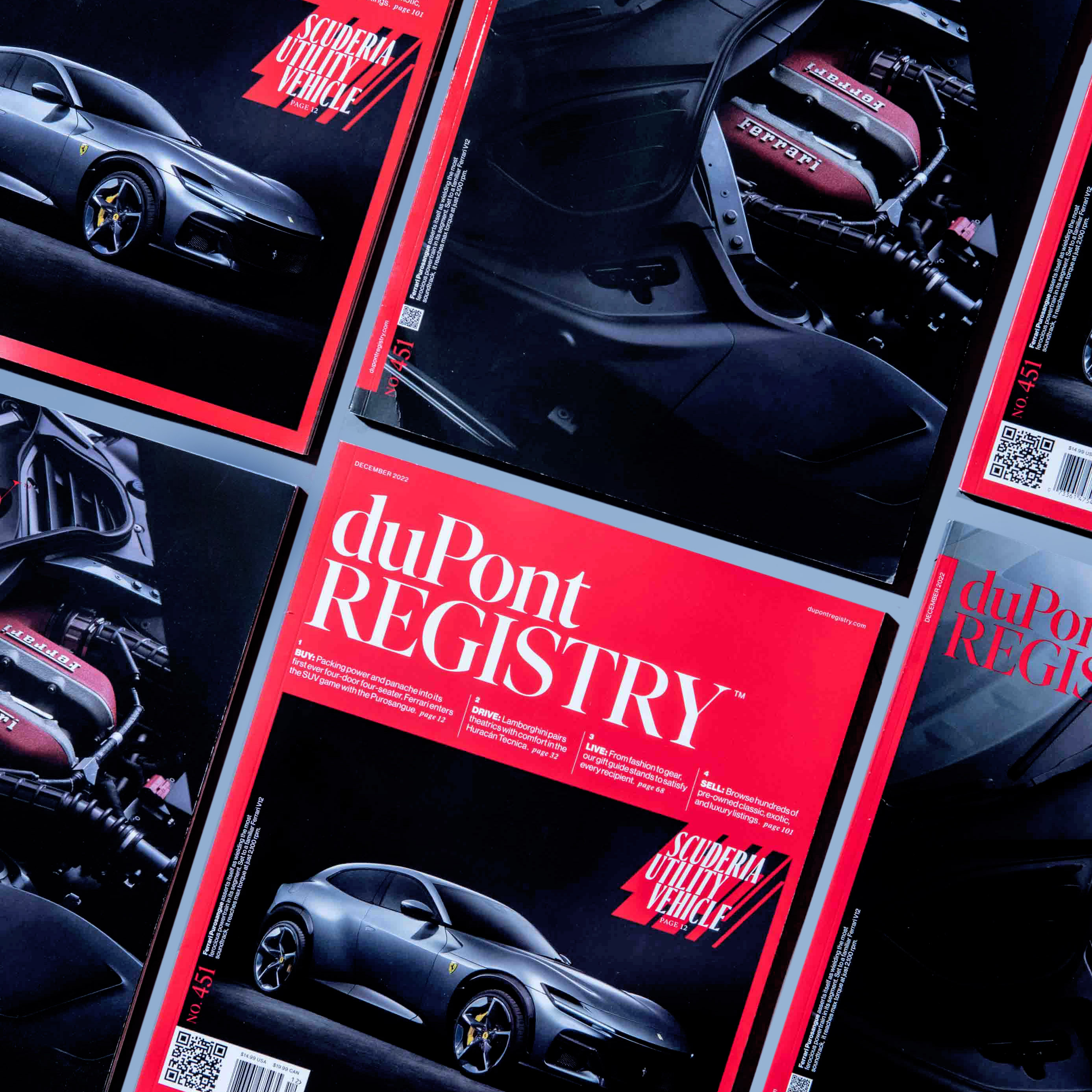 What type of advertising opportunities are available in duPont REGISTRY magazine?

At duPont REGISTRY, we understand that advertising is an integral part of any successful business. That's why we offer a diverse range of print and digital advertising options to cater to your specific needs. Whether you're looking for eye-catching display ads, targeted classified ads, engaging sponsored content, or comprehensive integrated marketing campaigns, we've got you covered. Our experienced team will work with you to create a bespoke advertising strategy that will help you connect with your target audience and achieve your marketing goals. So why wait? Contact us today to learn more about how duPont REGISTRY can take your advertising to the next level.
How can I advertise in duPont REGISTRY's magazine?

If you have an inquiry, simply click on the "Reserve Your Space" below, or fill out the form provided to get in touch with the duPont REGISTRY editorial team directly. The advertising team will collaborate with you to ensure that your ad meets their requirements and is ready for publication.
What are the benefits of advertising in duPont REGISTRY magazine?

Advertising in duPont REGISTRY magazine provides exposure to a highly affluent and influential audience of luxury lifestyle enthusiasts, collectors, and buyers. The magazine's reputation for featuring the best and most exclusive products and services also adds to the prestige and value of advertising in the publication.